Welcome to Business Advisory Accounting & Tax Services Limited
Business Advisory
Accounting & Tax Services
Passion, desire and endless enthusiasm inspires most entrepreneurs, growing companies and family businesses just like you. It's also what motivates Business Advisory Accounting & Tax Services to help you succeed. Our trusted team will give you the clarity and support to help you excel at each step on your journey to success. We listen to you to get to know your business. We seek to turn problems into opportunities by presenting new insight to help you to innovate, grow, innovate and plan your future.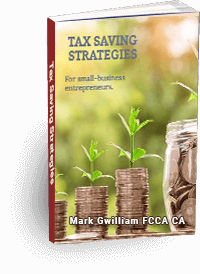 Download It Now – 100% FREE
*Your information is private and we will never share, rent or sell it
We recognise what's essential to you, regardless whether you're an entrepreneur, growing company or family business. We'll help you navigate and overcome the challenges that will confront you, regardless of your business' size or what stage it's at. You'll have access to Business Advisory Services' global experience and resources via one single point of contact, who will be a proven business advisory services professional.
We know that businesses aren't static or stand still – they continually change and evolve. All businesses have a life-cycle – ranging from a start-up to a fully mature business model. Each stage in the life-cycle poses challenges and, just as important, opportunities. Business Advisory Services' professionals know what's required to navigate you through each stage, regardless of whether you're growing or expanding your business, consolidating it or simply looking to exit from it.
About Us
Welcome to the Business Advisory Accounting & Tax Services (BAS) website and thank you for visiting.
We're a firm of Chartered Certified Accountants, Chartered Accountants and Business Advisors based in Auckland, with a nationwide and global presence. We provide high-quality accounting, tax, assurance and business advisory services at affordable rates to businesses of all shapes and sizes.

We are determined "To be an international professional services company that helps our clients and people succeed in their busy working and personal lives".
Our mission is "to deliver consistent and excellent service to our clients; to offer rewarding careers & professional fulfilment for our teams; and to attain financial success so we can grow and prosper".
We take our "vows" very seriously and set ourselves very high standards. In carrying out our obligations to you, work will be delegated to staff with the appropriate levels of skill and knowledge. This enables us to remain efficient, without compromising our quality to you. However, I accept full responsibility for my team and I will remain the primary contact for you.
"Mark has been working with me since May 2004 on many aspects of my business.
He is very approachable & offers me practical advice and his communication skills are excellent. I would have to say Mark gives his all and is determined to help his clients succeed"
"Mark Gwilliam and his team at Business Advisory Accounting & Tax Services has been my full service accounting department for many years for my companies.
I rely on the fast, friendly and accurate information they provide me to analyse and concentrate on running my business. Any information that I need is readily available. To eliminate the costs and hassles of in-house accounting, I highly recommend Mark's team."
Do you dread going to see your accountant and dropping off your annual tax records?  Is it intimidating because you don't know what questions to ask your accountant? This article explains how to develop a valuable business relationship with them and the types of...