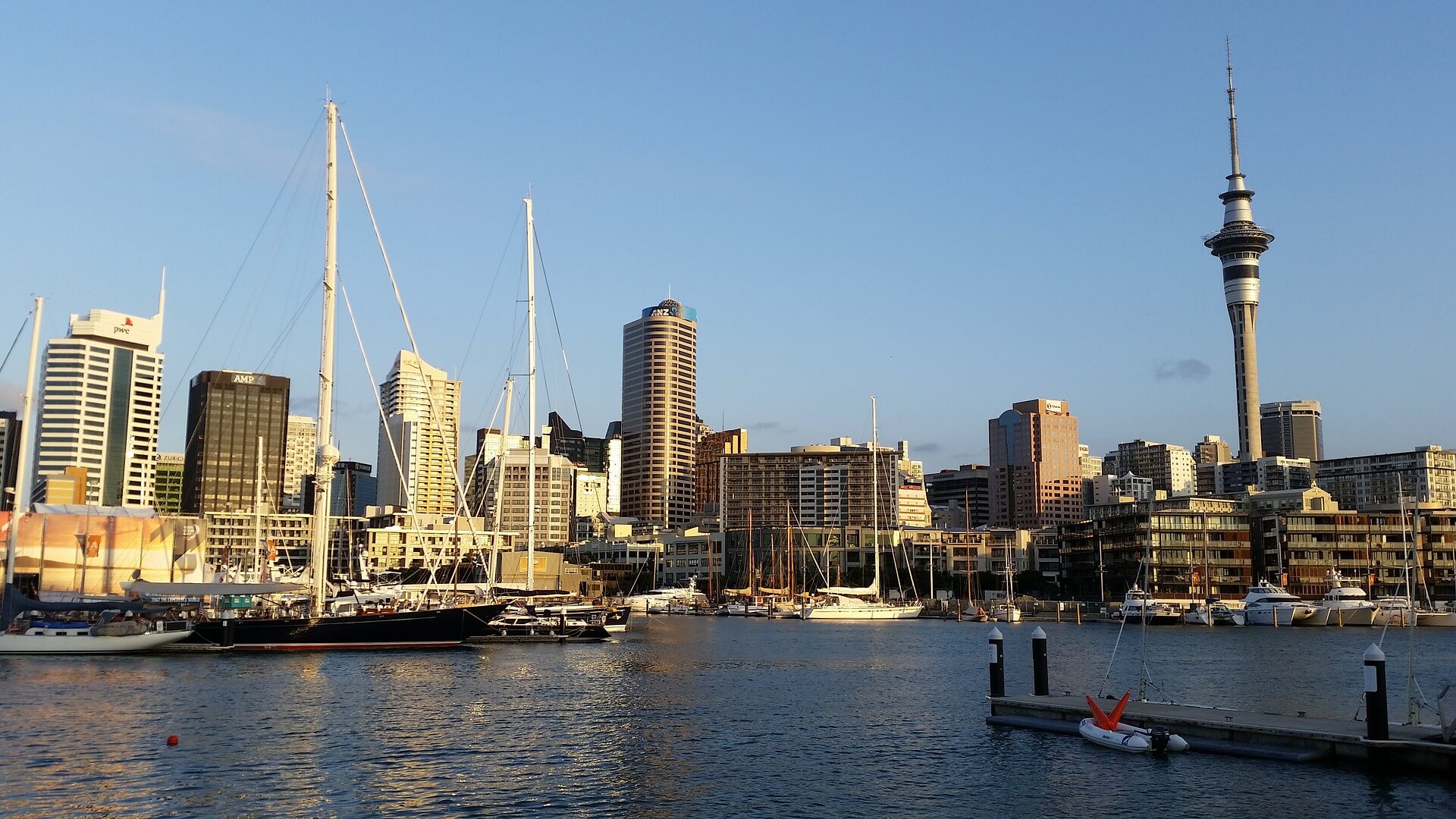 We're extremely proud of our history and heritage as a firm of trustworthy business advisors and chartered accountants.  Mark Gwilliam came to New Zealand, from the UK in 2001. After brief spells with two well-known global accounting firms, he formed Business Advisory Services. His focus was (and continues to be) to set the tone for the firm's core values, ethics and culture.
From humble beginnings, the firm has grown from strength to strength. It has matured from being a small accounting and tax services practice to one that helps small business owners, entrepreneurs and executives navigate complex challenges including strategy, risk management and internal audit, managing shared-service centres and operations.
About Us
We're a firm of Chartered Certified Accountants, Chartered Accountants and Business Advisors based in Auckland with clients in New Zealand and overseas.  We are determined to remain highly professional and approachable.  We're big enough to cover most clients' needs but remain the right size to guarantee we still provide personal attention.  With Business Advisory Services, you're in safe hands. We have a team with proven skills and experience, and the innovation to help you make good financial decisions to create success, value and prosperity.

We are determined "To be an international professional services company that helps our clients and people succeed in their busy working and personal lives".
Our mission is "to deliver consistent and excellent service to our clients; to offer rewarding careers & professional fulfilment for our teams; and to attain financial success so we can grow and prosper".
We take our "vows" very seriously and set ourselves very high standards. In carrying out our obligations to you, work will be delegated to staff with the appropriate levels of skill and knowledge. This enables us to remain efficient, without compromising our quality to you. However, I accept full responsibility for my team and I will remain the primary contact for you.
 Mark Gwilliam
Director ~ Business Advisory Services and Risk Advisory Services
Mark is a Director in our Auckland office with extensive experience in New Zealand and overseas. 
Previous Experience
Mark started his career in the UK.  While there, he worked in numerous finances, operations, risk management, internal audit, and credit risk roles throughout the UK and Europe.    
He moved to New Zealand in early 2001 and worked at Arthur Andersen and KPMG providing internal audit, governance and risk management services to executive management and boardrooms.
In early 2003, Mark established Business Advisory Accounting & Tax Services Limited.  He spends 25% of his time providing risk and internal audit services to New Zealand's corporate sector.  The other 75% is spent consulting with owner-managed businesses providing tax advice, preparing financial statements and tax returns, and offering business advice.  
Professional Credentials
Mark is a fellow of the Association of Chartered Certified Accountants (ACCA) and member of Australia and New Zealand Chartered Accountant (CAANZ) and holds Certificates of Public Practice with both.  He's also a member of the Institute of Internal Auditors. 
Personal Interests
Mark enjoys most types of sports, particularly cricket, football and rugby, albeit only as a spectator these days!  He's an avid traveller and says he's accumulated more than a fair share of trials and tribulations along the way. 
  Dean Cross
Director ~ Business Advisory Services and Financial Advisory Services
Dean is a Director in our Business Advisory Services and Financial Advisory Services practice.  
He has extensive senior management experience in corporate finance and accounting roles. 
Dean brings a strong commercial acumen and perspective to a broad range of challenges faced by New Zealand's Public Sector organisations.  His specialties lie in strategic financial modelling, finance department reviews, business cases, budgets and cost management reviews.
Previous Experience
Dean has more than twenty years' senior experience in New Zealand's Public Sector, primarily within health, but also with local councils and education providers.  He's an approved Ministry of Health Business Case Reviewer and Lead Reviewer of two significant facility redevelopments. 
Dean was heavily involved in establishing and managing New Zealand's largest shared services agency.  From preparing the original business case he later was appointed in senior management roles, including Interim CFO.
Professional Credentials
Dean is a member of Australia and New Zealand Chartered Accountants.  He holds a Bachelor of Business Studies from Massey University, majoring in Accounting and Finance.
Personal Interests
Dean enjoys a variety of team sports, particularly rugby, football and cricket, and is getting close to a single-figure golf handicap.
Mark has been working with me since May 2004 on many aspects of my business.
He is very approachable & offers me practical advice and his communication skills are excellent. I would have to say Mark gives his all and is determined to help his clients succeed.
I welcome this opportunity to thank Mark and his team for their help and support since I started my business. I thoroughly enjoy working with Business Advisory Services.
Mark Gwilliam has just completed the internal audit report of project governance. My staff and I commend him on his completely professional and engaging approach. He gave a fair view of project governance and by doing so added value to our function.
"Mark Gwilliam and his team at Business Advisory Accounting & Tax Services has been my full service accounting department for many years for my companies.
I rely on the fast, friendly and accurate information they provide me to analyse and concentrate on running my business. Any information that I need is readily available. To eliminate the costs and hassles of in-house accounting, I highly recommend Mark's team."