Streamline Your Business Finances with our Xero Accounting Services: Increase Productivity and Boost Profitability!
Explore how our Xero Accounting Service will help you streamline your accounting processes. 
Xero has revolutionised the way businesses manage their finances.  
With its user-friendly interface, automated features, and real-time reporting, Xero is an essential tool for small and medium-sized businesses.
 You'll save time, increase your financial visibility and make better informed business decisions.
Say Goodbye to Manual Bookkeeping and Hello to our Xero Accounting Services: Simplify Your Accounting Tasks and Stay Organised!
Your time is valuable.  Our Xero Accounting Services will enable you to spend more time "working on your business" rather than being knee-deep in book-keeping.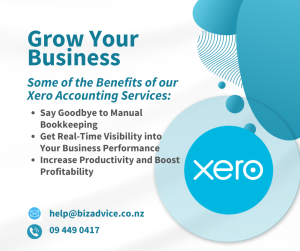 We tailor our Xero Accounting Services to meet your needs, which can be as simple or state-of-the-art as you need.  Whether you require simple bank coding and reconciliation, invoicing and quoting, or payroll, our team can handle it.
Get Real-Time Visibility into Your Business Performance and Cash Flow!
We suggest Xero to all of our clients. It's a quick and inexpensive way to keep much of your business information in one place. It allows you to see how you're doing and to stay on top of your accounting administration.
We also use Xero to keep our own accounting records! We also use it to prepare our clients' annual financial statements and tax returns.
Your in Safe Hands: Training and Certification
As part of their training, Business Advisory Services' accountants and bookkeepers receive Xero training and certification. So you can be confident we know what we're doing and your Xero enquiries will be well taken care of.
Xero enables you to have your office anywhere. Access your accounting by simply logging in anywhere and anytime from your mobile, laptop, tablet or PC.
Ready to simplify your accounting process?  Contact our Business Advisory Services team for more information.