Can your business succeed without a budgeting and forecasting process? The answer is…probably, yes.
Good budgeting and forecasting processes are two important steps to skilfully run your business and achieve your financial goals.  
The recent COVID-19 pandemic has put many businesses under significant financial pressure. Here are nine ways to help you develop a simple budgeting and forecasting process and how to use them to your advantage.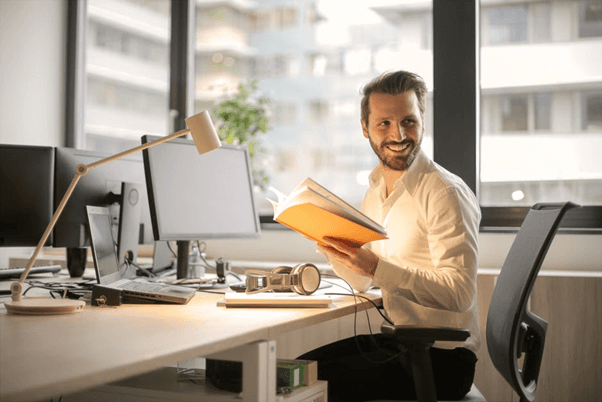 1. Stay Flexible
As the old adage goes…change is constant. Budgets are often based on historical information and incorporating assumptions many months in advance.
Like most businesses, your circumstances will probably change. The plans you made a few months ago may now be out of date.
So sticking to a highly rigid budget and forecasting process is potentially damaging. You could end up making poor decisions that cost you a lot of money and time to resolve.
Be prepared to adjust your forecasts and factor in changes evidenced during the year. Being flexible will reward you with greater accuracy and better results.
Be prepared to reset your team's goals. The original targets you set them may be unachievable if your revenues slump. Or alternatively, revise them if you're predicting better results.
2. Use Rolling Forecasts and Budgets
Avoid many of the issues that arise from preparing budgets and forecasts which use assumptions you made several months ago. Adopt rolling forecasts and budgets instead.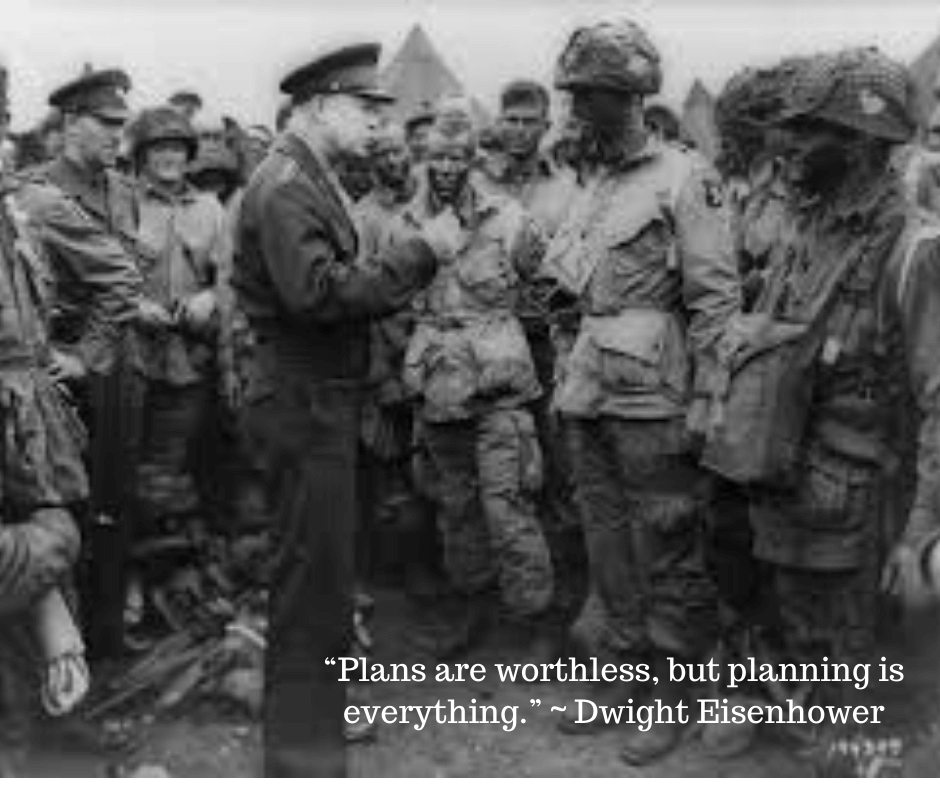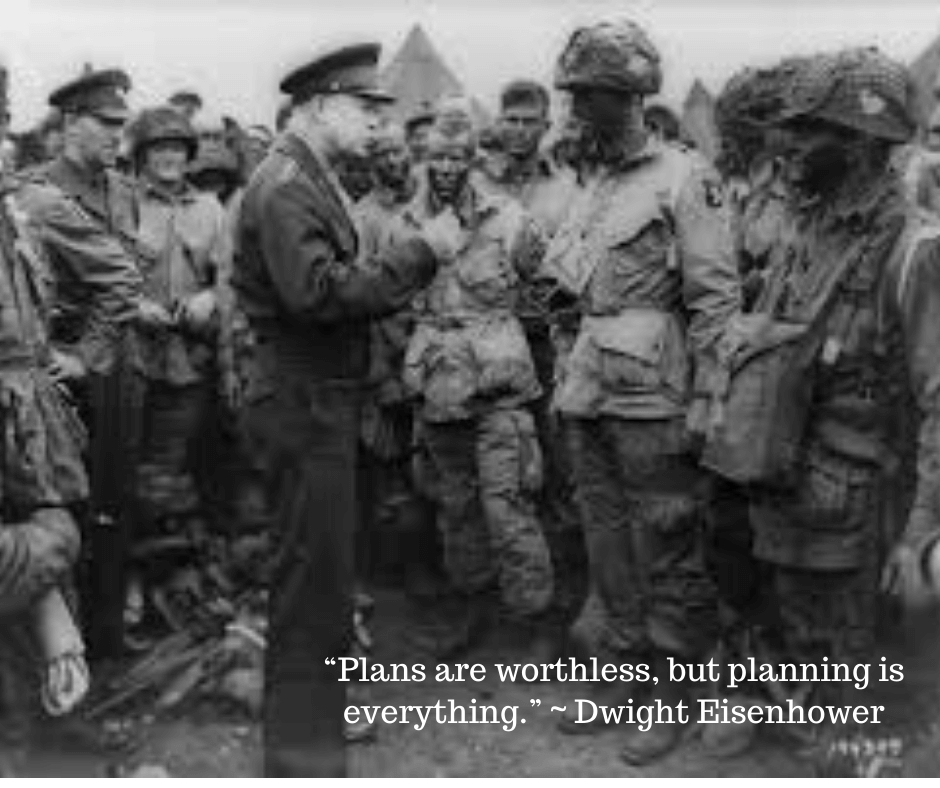 Dwight Eisenhower said, "Plans are worthless, but planning is everything." Even though he was talking about WWII, the same principles apply to businesses and forecasting.
Refine and update your forecasts regularly, perhaps quarterly, and adjust them to reflect recent events or changing circumstances. We encourage clients to use rolling forecasts to review and realign their financial strategies to their new or existing business goals.
3. Say Adios to Spreadsheets
Although we know many people still love to use spreadsheets, we recommend using cloud-based accounting software. Xero is fast and easy and you'll have 24-7 access from anywhere with an internet connection.
Manual spreadsheets are notorious for hiding data entry mistakes. Xero has useful budgeting features which remove much of the time-consuming manual process. It'll allow you to generate budgets for different parts of your business. It'll even allow you to generate reports with monthly, quarterly and annual views.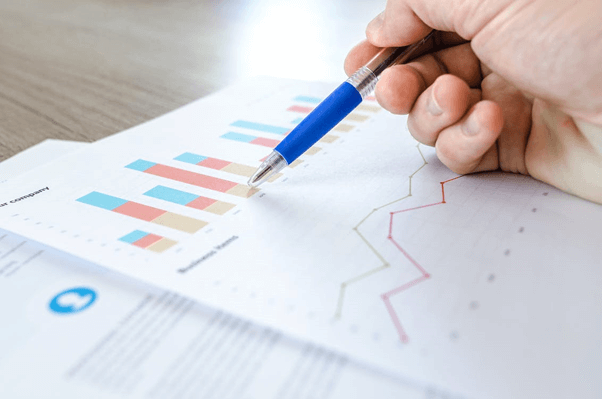 4. Adapt Your Budget To Fit Your Plan
Be rigid about your plan, but be flexible with your budget. Determine specific goals based on sales, such as increasing them by fifty-percent, or generating twenty-percent profit margins.
Taking decisions based on sales, rather than guesswork, will encourage you to determine how your spending habits impact your bottom-line.
5. Estimate Sales
Understanding which levers increase your revenue is a key element in your budgeting and forecasting.
Forecasting sales isn't easy. You're estimating the unknown.
Determine your previous year's sales and predict how much it'll grow this year. Or better still, review several previous years' data and use averages to forecast growth.
Investigate why your revenues increased to help you identify levers you can use to further increase them. Did certain marketing methods work better than others? Did you launch a new service or product?
Checkout our article on how to Uncover 6 Secrets to Grow Your Business
6. Forecast Overheads
Forecasting your overheads gives you a solid basis to scrutinise your profit margins. It'll help you find ways to reduce expenses while maintaining or increasing sales. Either way, your profits will increase.
Forecasting overheads is easier than estimating sales. Many of your expenses will be fixed costs, such as salaries, rent and utility bills. They'll increase according to your growth. For example if you estimate your sales will increase by ten percent, your material costs may also increase by the same percentage.
Use your forecasting processing to identify if changing suppliers will increase your profit margins.
Don't underestimate how the smaller expenses can impact your business' financial well-being. Even if data seems minor, such as stationery price increases, keep a note of it. Stay on top of market trends and what clients and your competitors are doing.
Check out our article called Is it Time For Your Business To Diet?
7. Involve Your Team in your Budgeting and Forecasting process
Involve your team during your budgeting and forecasting processes. Collaborate, rather than impose, and you'll increase the chances you'll succeed. You'll give them a sense of ownership and responsibility, which will help motivate them to attain the goals they helped to prepare.
Seek their perspectives and feedback to avoid key missing elements of your business you may have overlooked. Encourage your team to exchange ideas with each other, which may create further opportunities or input to change your strategies.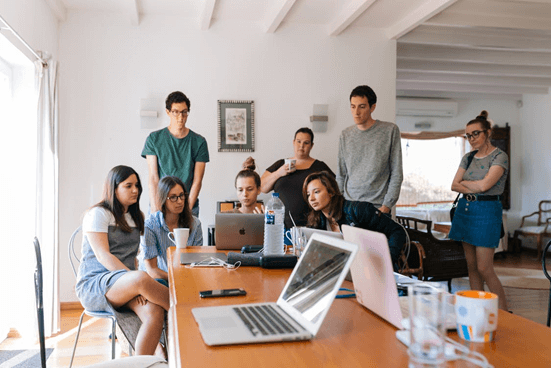 8. Know Your Goals
Budgeting and forecasting helps project your business' financial future. It will help you make business decisions and help forecast what impact your decisions may have on your business, before you implement them.
Businesses often fail to understand what resources they need. They don't know how many staff they need, or when and how much cash will be required. Without proper attention to this, they rely on random guesses.
Forecasting will help you set clear goals. It will help you determine what resources you need, when you will need them, and how you'll pay for them.
9. Consider Different Scenarios
You can't see the future. But you can take steps to plan for what you might do in the case of events you didn't expect.
Research what's going on outside of your business and stay in touch with the market. Use this knowledge to plan for things that may impact the business. This is another great reason to use rolling forecasts. You could update your plans, such as each quarter, based on any known events.
If you'd like to discuss your budgeting or forecasting process with an accountant at Business Advisory Services, please contact us. We've designed our outsourced CFO service to help you align your budgeting and forecasting process with your business' strategies and goals.