With much of the legwork already done for you, buying a business that's already operating would make sense for many budding entrepreneurs.  After completing the formalities of transferring ownership, you'll be up and running in no time.  With an existing client base, staff, premises and brand, you could be making a decision you'll never regret.
You'll need to do some initial groundwork.  Regardless of whether you're buying it for investment only, or want to work and pay yourself a salary.  It'll help you make informed decisions rather than make them based on  "gut feeling".  The former could prevent you from making expense mistakes.     
We know you're likely to be excited by the idea of working for yourself.  But before you dive into a decision you might regret, we recommend you do your homework first.  Ask yourself what you want to accomplish and how you'll achieve it.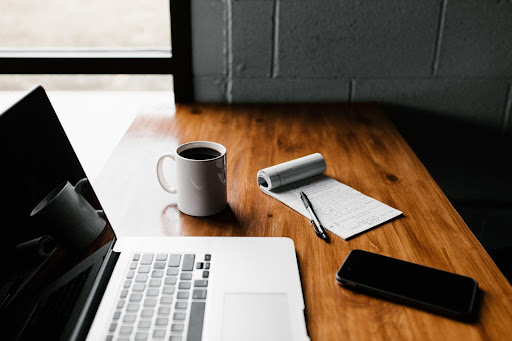 Conduct Due Diligence!
There are several essential factors to consider when buying a business to help avoid being cheated.  Buying a business without doing some homework is negligent.  You could drive a car without wearing a seatbelt but you know the likely outcome if you had an accident – it'll be too late. 
Due diligence helps evaluate a business to establish its trading history, potential and risks.  Chartered accountants are highly experienced in carrying out due diligence checks.  They know what to look for.  People with little experience in buying and selling business can easily overlook a crucial detail.
Manage The Finances
Obviously, one of your most important steps will be to forecast how much money you'll need.  You'll need to work out a budget.  Ask your bank how they could support you.  It'll have many products to offer you – just be sure to compare terms and conditions.  
Discuss your purchase with a chartered accountant.  They'll be a valuable ally and will help you manage many of the financial aspects involved with your purchase.  They'll work with you to give you much needed financial clarity.  Their advice, especially when your stresses might be running high, may be the difference between success and a costly failure.
Engage a Professional When Buying a Business
You've completed your research and due diligence and you're still as keen as mustard to buy the business.  You're excited and now keen to submit your offer! 
Your offer should consider the seller's asking price but also its market value.  Submitting an offer with the help and guidance of a chartered accountant will help  prevent you from offering too much.
Have Clear Vision
Do you have a clear vision and aspirations?  How closely involved will you be in running day-to-day operations?  Are you replacing one job with buying yourself one ("working in the business")?  Or do you plan to employ staff and focus on "working on the business"?  Being clear on these will help identify which types of businesses you'll want to search.
Select an Industry
When you've established how involved you want to, you'll be clearer what industry you'd want to explore.
Do you want to focus on your passion, skills and experience?  You don't have to be an expert on day one, but leveraging your skills and experience can often increase your chances of success.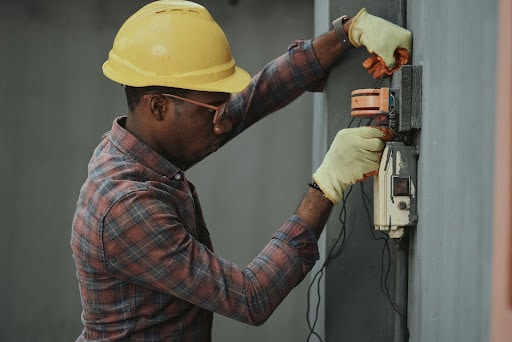 Do you intend to become a "hands-on" owner-operator? If so, you'll need to have the relevant skills and experience. For example, if you intend to buy an existing electrician's business, it'll help if you knew the difference live, neutral and earth!
Ask yourself whether you're passionate about running this company. Without that drive, it may be hard to stick it out through tough times.
Do you want to balance work, hobbies and family time? If you do, probably avoid businesses which could require you to work seventy hours a week. If you detest long commutes or being stuck in an office, look for a business you can run remotely.
Choose The Right Location When Buying A Business
The link between a business' success and its location should never be ignored or understated.  A business' location helps it attract customers and the right calibre of staff to make the business a success.  The right location will help create a brand and image.  There are often parts of a city or town that carry a reputation.  It may have a reputation for simple living or be known for extravagant tastes and fashion.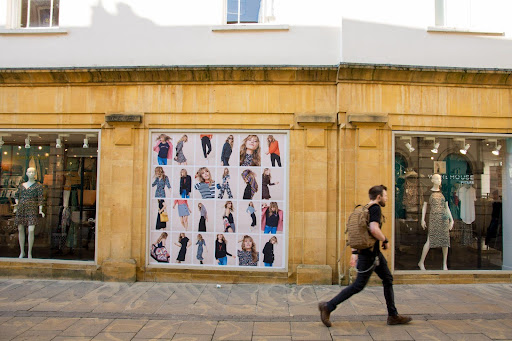 If you're buying an existing business, with a fixed location, you may have limited options.  However, knowing a location's pros and cons is essential to the business' longevity.  Consider if it's located in a busy area and you need foot traffic.  Does it have adequate parking for staff and customers?  Does it have enough storage space for stock? 
If you follow the guidelines in this article, you'll increase your chances of securing your future!  A positive outcome could kick-start a new and exciting chapter for you.  But "buyer aware" – failing to do some homework when buying a business could spell disaster!
For further information about this article, contact us at Business Advisory Services.